Young Agents Chair Report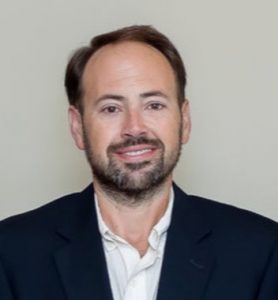 YOUNG AGENTS REPORT
As I sit here thinking about what to write, I realize that, as a Nation and a State, we have been confined to our homes and places of business. Our agency had all employees working from home, excluding myself and the four other agency Principles. I never imagined that I would live to see times like this within my lifetime. I know that our industry, both the company side and the agency side, are still trying to conduct business to the best of our ability.
As the current AIIA Young Agents Chair, I felt that due to the pandemic putting things on hold, there is not much to report on as far as the Association and Young Agents go. Instead, I would like to share with all of you some of my own personal thoughts and feelings about where the COVID-19 Pandemic and how it is affecting our industry and what the future may hold. Personally, as a Commercial Producer my days are spent going-out and calling on leads and meeting with existing accounts on renewals. This has shifted to all being handled through the phone, emails, text messages, Zoom, Facetime, and Facebook. We have encouraged our insured personal line clients to call and make payments directly with the company or call and make payments over the phone with us. We still have some clients who prefer to bring their payments by and are currently putting them in a drop box we have outside of our office.
When you are a rural agency, you have those clients who want to continue to pay their bill like the always have…in person. It has been an adjustment for the older generation people who aren't as technologically- savvy. As our industry continues evolving and changing during these critical times, I believe you will see these newly adapted ways of doing business strictly through technology become more of a main stay in our industry. I think we will see less face-to-face interaction and more of interacting through technology. I know we were already seeing it, but I think now more than ever, our industry is taking the push toward a more technological approach. Of course, I think that is both a positive and negative thing for the industry.
As Young Agents, this is your time to shine! It is the Young Agents that are well-versed and more efficient in using technology. I believe these times are setting the stage for young producers to use their expertise and knowledge to help give the Young Agents an advantage to grow and really make a push to be remarkably successful in the future. As the old saying goes, whether are you willing to "Grab the Bull by the Horns" and take advantage of this new era we are about embark on? We will all survive this vastly different, difficult, and trying time and all be better for it. Lastly, as of the date I am writing this our Summer Conference is still on for July 30 – August 1st at the Hilton Pensacola, Florida. I am very much looking forward to the conference and I hope and pray we do not have to cancel it. We, as Young Agents, will rise and thrive through this. We are the future of this industry and it is up to us to lead the way into the future. As always, I would again like to remind you all that we can accomplish much more together than we can individually.
CHEERS!
MATT A. SIMS