Young Agents Chair Report
YOUNG AGENTS REPORT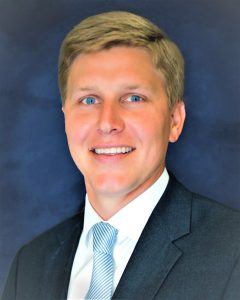 Fellow Young Agents and Colleagues,
I love a challenge! Although they can be uncomfortable, challenges provide wonderful opportunities to learn, grow and adapt. I believe that's exactly what we have all done as Young Agents this year, and I could not be prouder of our group. In particular, I want to thank our committee chairs, Owen Peak, Ivie Isler and Beeson Partlow for stepping up and playing a huge role in our continued progress and success. Keep up the good work. In addition, the AIIA staff and AIIA President Margaret Ann Pyburn continue to mentor and guide our Young Agents group so well, ensuring perpetual triumph of our association.
Regarding upcoming events, we will not be able to conduct the Young Agents Legislative Conference this year due to legislative protocol with the virus. But not to worry…. I think we could all use a break from politics right now. Good news, we will be holding our annual Excalibur Clay Shoot at Selwood on April 16th and our Young Agents Summer Conference July 29-31 in Pensacola. These events are a perennial success and we look forward to seeing everyone there.
We are all so grateful for each and every one of you that is involved in some capacity with Young Agents. I want to encourage each of you to continue pushing for new memberships and involvement in Young Agents. Our members are our number one asset.
I value everyone's input and welcome with open arms your calls, emails and texts on how we can continue making Alabama Young Agents the best in the county.
Yours Truly,
Charles B. Bailey, IV, CIC, TRA