Young Agents Chair Report
YOUNG AGENTS REPORT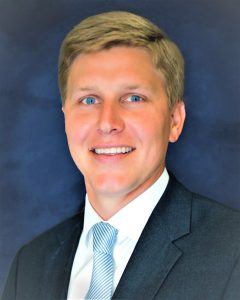 Fellow Young Agents and Colleagues,
This past year has been one for the books! It has been an honor and privilege to serve as your Young Agents Chairman and I have a lot of people to thank. When I look back at this strange but yet prosperous year, one word comes to mind: RESILIENT. Our Young Agents have been so resilient by overcoming the many adversities that we faced in our industry and our everyday lives. We should all be proud of this feat and remember to continue striving towards greatness every day. Stay positive, encourage others and continue being servant leaders!
Back in April, we held our annual Excalibur Clay Shoot at Selwood. With the help of so many folks, it was an immense success, wonderful turnout and great time. Moreover, I want to remind everyone of two major upcoming events: The Young Agents Summer Conference, July 29-31 and the Pat Owens Big I PAC Golf Classic, September 21st. These perennial events are a must attend for those who have never had the opportunity. We have an outstanding lineup of events for the Summer Conference. Our keynote speaker will be Major Ross Sanders, Marine One pilot for President Trump. He will be outstanding and you don't want to miss! Please contact the Big I office or myself if you'd like to sign up.
I urge everyone to stay involved with YA and the Big I. There are endless resources and benefits to these organizations, not to mention memories to last several lifetimes. I look forward to seeing everyone in July at the Summer Conference!
Best,
Charles B. Bailey, IV | CIC, TRA