AIIA offers various continuing education classes and some of those classes provide certain professional designations.
CERTIFIED INSURANCE COUNSELOR - CIC
The Society of Certified Insurance Counselors (CIC) is a not-for-profit organization dedicated to professional insurance education for over 45 years. The CIC Program is designed to meet the practicing insurance professional's need for technical knowledge in all areas of the insurance industry. There are more than 65,000 participants in the CIC Program; over 30,000 hold the prestigious CIC designation. The CIC Institute is comprised of five 2 day courses including: Personal Lines / Commercial Casualty / Commercial Property / Life and Health / Agency Management.
Each institute consists of 2 days of intensive classroom instruction followed by a rigorous essay examination. The examination need not be passed to receive the continuing education credit for the seminar. The successful completion of five examinations within a five-year period earns the Certified Insurance Counselor (CIC) designation and the right to attend the James K. Ruble Seminars, an annual seminar established for CIC designees to maintain their designation.
Becoming a CIC is a pledge to meet the challenge of lifelong professional continuing education. Practical and relevant knowledge gained keeps the CIC more competitive in meeting the changing needs of clients and the industry.
​CIC courses are recognized nationally by all Insurance Departments as meeting the requirements for continuing education and are therefore exempt from filing CE hours as long as their CIC designation is current. If using a CIC Seminar for CE credit, it is approved for 16 hours CE.
ANY ALABAMA CIC WHO RECEIVED THEIR CIC DESIGNATION PRIOR TO 1/1/2013 IS EXEMPT FROM CE AS LONG AS THEY ARE IN GOOD STANDING WITH THE NATIONAL ALLIANCE.  AFTER 1/1/2013, YOU ARE NOT EXEMPT FROM CE AND ETHICS AND CE CREDIT IS REQUIRED AS PART OF THE CE LAW.
CERTIFIED INSURANCE SERVICE REPRESENTATIVE - CISR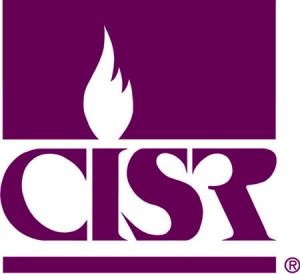 The Society of Certified Insurance Service Representatives (CISR) is a not-for-profit organization founded in 1986 by a group of highly dedicated Certified Insurance Counselors in Kansas. In 1987, the Society of Certified Insurance Counselors, in Austin, Texas, assumed responsibility for the CISR program as part of its intent to create a comprehensive and enduring system of education for all segments of the industry. The CISR Program joined CIC institutes as a vital part of The National Alliance for Insurance Education and Research.
The CISR Program is first and foremost a practical program, stressing freedom from E&O claims and the understanding and analysis of risks and exposures. The CISR program is for anyone who wishes to develop their technical skills regarding the various insurance products we offer our clients. The CISR program is comprised of nine one-day courses including: Agency Operations / Insuring Personal Residential Property / Insuring Personal Auto Exposures / Insuring Commercial Casualty Exposures 1 / Insuring Commercial Casualty Exposures 2 / Insuring Commercial Property Exposures / Miscellaneous Personal Lines / Life and Health / and Introduction to Risk Management. Students can choose any 5 of the 9 to attain the designation. Those desiring to attain the CISR "Elite" designation must take all 9 courses and pass the examination. Once you've completed and passed all nine CISR (the first five course within three years and the remaining four courses within an additional three years), you will earn the highest recognition for those in customer service anywhere. With this new status, CISR Elite designees will receive a new pin, a special diploma.
An examination is administered at the conclusion of each course. Those successfully passing all 5 examinations within 3 years earn the CISR designation. The exam need not be taken to obtain continuing education hours shown for the seminar. Topics have been selected and developed around national standards applicable to all states. The Program has inherent flexibility to allow for each state's unique insurance coverages and regulations. CISR's may also take the William T. Hold Seminar to update their designation on topics that change on an annual basis. Anyone may now attend a William T. Hold seminar previously open to CISR's only. CISR courses are recognized nationally by all Insurance Departments as meeting the requirements for continuing education. Check with the Insurance Department in each of the states you are licensed with to determine the number of hours afforded for each course as well as for any restrictions that may be imposed by that state on their continuing education requirements.
CISR courses are approved for 7 CE credit hours. CISR Agency Operations is approved for 7 CE credits hours including 1-hour of ethics.
CERTIFIED RISK MANAGER – CRM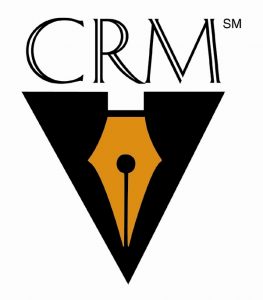 The Certified Risk Managers International (CRM) designation demonstrates knowledge in all areas of managing risks, hazards, and exposures. Five courses provide an in-depth knowledge of highest priorities – identifying, analyzing, controlling, financing, and administering operational risks – as well as political risks, catastrophic loss exposures, third-party exposures, fiduciary exposures, employee injury exposures, juridical risks, legal risks, and more – whether insurable or not. Skills learned make you more proactive and valuable to your organization in discovering how risks can interrupt the flow of earnings and how to protect against it.
CRM courses feature highly experienced instructors, skilled at making the most sophisticated subject interesting and directly applicable. Curricula developed by leading risk management practitioners and recognized as the most practical in the industry are regularly reviewed to ensure the CRM program's ongoing integrity and practicality.
To earn the CRM designation one must take all five CRM courses and pass the exams within five after completion of the first exam. The five courses offered are Principles of Risk Management / Analysis of Risk / Control of Risk / Financing of Risk / and Practice of Risk Management.
Register for the CRM course at www.scic.com. Use code: AIIA
CERTIFIED PROFESSIONAL INSURANCE AGENT - CPIA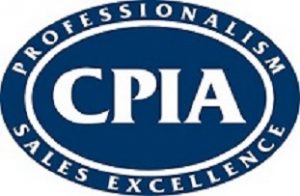 The AIMS Society's Certified Professional Insurance Agents (CPIA) Designation is first-of-its kind, hands-on, how-to training. To earn the CPIA designation, candidates must participate in a series of three, one-day Insurance Success Seminars. These seminars are designed to enhance the ability of producers, sales support staff and company personnel to efficiently create and distribute effective insurance programs. Participants leave with ideas that will produce increased sales results immediately.
NO EXAM IS REQUIRED for the CPIA designation!
CPIA 1 - Position for Success - Course objectives: focus on internal and external factors affecting the creation of effective business development goals. Discussions in CPIA 1 include the following: current state of the insurance marketplace; competitive pressures; insurance carrier underwriting criteria; and consumer expectations.
Approved for 7 hours CE including 1 hour of ethics
CPIA 2 - Implement for Success - Course objectives: students will learn the following: specific tools for analyzing consumer needs; how to utilize risk identification techniques to gather pertinent prospect information; skills necessary to assimilate information gathered into customized coverage recommendations; how to prepare a complete submission; and tips for preparing and presenting a comprehensive insurance proposal.
Approved for 7 hours CE (no ethics included)
CPIA 3 - Sustain Success - Course objectives: fulfill implied promises contained in the insuring agreement; learning includes: review methods of providing evidence of insurance coverage; discuss policies and procedures for controlling errors and omissions including policy review and delivery, endorsements, claims-processing, and handling of client complaints; and how to calculate the lifetime value of a client and techniques for generating referrals.
Approved for 8 hours CE including 1hour ethics. Errors & Omissions loss is discussed and highlighted within each seminar.
To update a CPIA designation, attend one of the 3 core seminars (CPIA 1, 2, or 3), a Regional Sales & Marketing Training Event, one of the Advanced Insurance Success Seminars, or an AIIA-CPIA approved education class every year. The update must be fulfilled by the last day of the month during which your designation requirements were completed.