AIIA Convention & Trade Show
GET READY –TO GET OUT AND breathe some fresh air, see a beautiful Alabama beach and share time with your friends and business associates!
Packed with quick learning opportunities to benefit your business, a trade show to bring you up to speed on what's new in products and services, and a chance to enjoy the very thing that makes you so successful in your industry – PEOPLE!
124th Annual Convention & Trade Show Dates: September 27-30
Hotel Information: The Lodge at Gulf State Park
21196 E Beach Blvd.
Gulf Shores, Alabama 36542
Hotel Rooming Information COMING SOON!
Registration & Exhibitor Information all
COMING SOON!!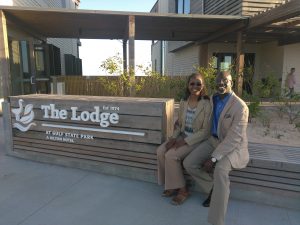 Sunday, September 27th
Registration Open
Board of Directors Meeting
Exhibitor Setup
AIMS Board Meeting
Welcome Reception & Dinner with Nancy Covert (Dale Carnegie)
Monday, September 28th
Registration Open
Trade Show with Continental Breakfast
Breakout Sessions:
A: "Tips on Hiring the Right People for Your Agency" with Marc Corsini (Corsini Group)
B: "Social Media for Agencies" with Michael Vance (AIIA President)
Tuesday, September 29th
Registration Open
Breakfast Buffet and Annual Business Meeting with IIABA President Jon Jensen
Breakout Sessions:
A: "Insuring Your Leadership Thru Social Capital" with Dr. Brandon Gamble (Oakwood University)
B:  TBD
Closing Reception & Dinner with L. Stephen Conway
Wednesday, September 30th
Digital Conference
Digital Conference Hosts: AIIA President Michael Vance, YA Chair Charlie Bailey, AIIA EVP Bill Jacka, Jr.
Digital Conference Speakers:
A:  2018 & 2019 Capps-Calhoun Excalibur Education Foundation Scholarship Winners
B:  Harrison Brooks with Reagan Consulting
C:  The Taylor Method with Eszylfie Taylor